Business
For Every Printing Need: The Best Home Printer For Upcoming Year
There's never been a perfect time to buy a printer for your home-based printing needs. If you have a bulk of assignments to print in a day or have some official documents to get printed with the quality resolutions, then buying the best home printer is a must. For you, to help to choose the best home printer, we curated this post. 
Just like printer toner cartridges that are available online and people make their purchase easily without physically going to the store, the same way the number of home printers available there. Making the right choice becomes a necessity when it comes to achieving quality printing. 
What do you say? 
Don't get messed up with the things assuming the different types of printers in your mind. Here is a list of top 5  that is surely going to rock the upcoming year. We want you to read the article interestingly until the end so you can have a clear understanding of which to buy or not!!
Table of Contents
A list of top 5 home Printers

Brother MFC-L3710CW

Epson Ecotank ET-3760

Canon Pixma G3200

HP Envy 6055 All-in-One Printer

HP Neverstop Laser Printer 1001NW

Conclusion
A list of top 5 home Printers 
The Brother MFC-L3710CW digital color all-in-one printer is a good choice for home-based printing needs. If you are looking for the best printer with wireless & USB interfaces' connectivity, then we can assure you it is the one you must buy. With a 250-sheet adjustable paper tray, you can complete your printing targets in the one-go hassle-free. You can print more than 19 pages per minute and if you too want to scan, then you can have a scanning speed of around up to 29ipm black and 22ipm color. 
Manufactured to deliver productivity and help improve efficiency, this printer helps reduce paper refills. What's more? Its automatic document feeder also helps save time with multi-page print, copy, scan & fax. If we come to the saving factors, then its high-yield replacement toner cartridges and "toner save mode" help reduce printing costs. 
Here comes the next one of the best printers that are going to rock in the upcoming year – the Epson EcoTank ET-3760 printer. This printer proffers Cartridge-Free Printing with a simple & an easy-to-fill supersized ink tank. You don't need to get worried about the cartridge replacement process when you use this printer. 
Using this printer, trust us, you can save around 90% with low-cost replacement ink bottles that cost you quite higher than usual. Powered by PrecisionCore® processor, this Epson's super tank printer allows nearly 150-sheet paper tray, around 30-sheet ADF, and effective wired and wireless connectivity to have hassle-free printing. You can wirelessly print from your PCs, tablets, and smartphones.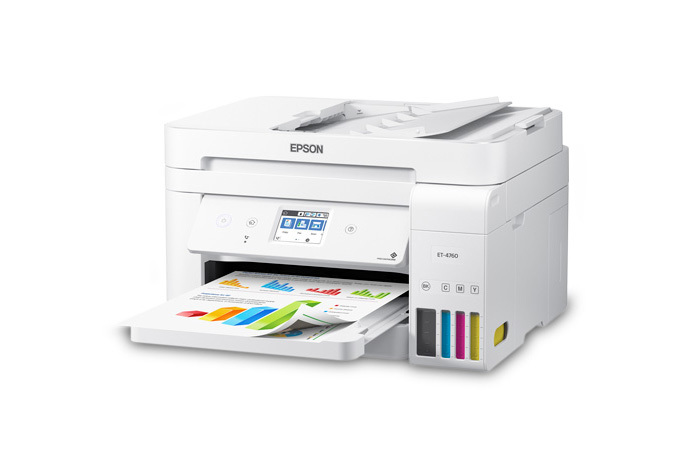 What's more? With a 2-year limited warranty, you can enjoy an added peace of mind. All you need to avail warranty benefit is registering your printer on the official site of the Epson and then enjoy its benefits. 
If you are looking for a printer that can help you print a lot and copy a lot, then there is no better option than choosing the Canon Pixma G3200. The MegaTank ink reservoir system of this amazing printer enables it to print up to 6,000 crisp black pages, more than 7,000 magnificent color pages without even changing the ink bottles.
In quality, this printer has no match! It's quite impressive as hybrid ink formulation produces deeper blacks and vibrant colors every time you print. Apart from it, if you want to buy the printer that can get connected to your favorite portable devices wirelessly & through the cloud, then it is the best option to make a purchase. 
Besides printing only important documents, you can print stunning Borderless, vivid colored images effortlessly that enable you to feel the memories. 
HP Envy 6055 All-in-One Printer
If you want to purchase a printer that can handle printings related tasks at home effortlessly such as printing, scanning, and copying then HP Envy 6055 stands out from the list of top 5 printers, seeming to rock the upcoming year as well. This printer is different from other printers in many aspects. 
Versatility is its specialization and automatic two-sided printing is its uniqueness. Also, its fast and quick printing set up will amaze you and enforce you to give it a try. With its HP Smart app, you and anyone from your family can print, scan, and copy virtually. From your portable device and sharing documents to third-party software like Google Drive, using this app, you can have professional quality printing results in no time.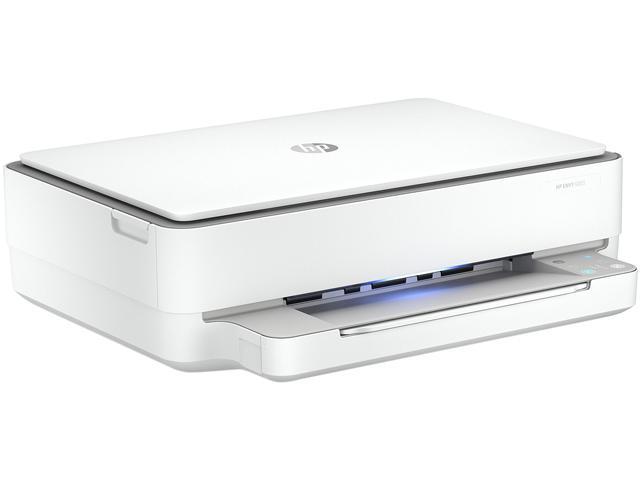 Apart from printing documents, if you want to print your memories in a better way, then this printer is an exclusive fit for that too. It allows you to print borderless photos at home with better connectivity and other features. If you want everything to be running perfectly in your printing, then buy this printer on our recommendation. Believe us, you will really enjoy printing at home. 
HP Neverstop Laser Printer 1001NW
Last but not least! Here comes another one of the best hp printers!
As you know, HP always stays on top of the things when it comes to quality printing. It's another one of the excellent printers that are in huge demand these days and will definitely raise its importance till the upcoming year is HP Neverstop Laser Printer 1001NW.  This printer will give you professional quality printing results in the best way possible. 
Actual yields may vary slightly based on images and texts printed and other factors but the overall printing results will be of the top-notch quality. You can rely on its consistent color quality and the high-end features it uses to achieve the best quality printing results. 
With crisp, sharp, clear, and no fade in the printing results, you will definitely be able to fulfill your printing dreams that you have never achieved with other printers. Afterall, this is the printer made for you only!!!
Conclusion:
Read the list of these printers carefully and depending upon your needs, take your decision. Your one decision can stand you ahead of something better or something ridiculous! So, make your decision wisely always!!! 
Rest, all of these printers are perfect for home printing needs. Many small business owners even used it and gave good reviews, you can check online. 
Now, the decision will entirely be yours whether you use the quality printer for your printing needs or go for the cheap and third party options that leave you with no optimum printing results. 
You can buy these printers and their cartridges online easily. All you need to go is the official site and then purchase the product, seeing the specifications thoroughly. 
Hopefully, you do the same and buy the best printer ever.
Enjoy reading and hit like!!!